Training to Ensure You Know
How Fundraising Really Works.
Stop dreading your funding goals. Create a fundraising team. Experience meaningful relationships.
Reach Your Fundraising Goals
Change Your Thinking
Stop relying on worn-out, ineffective fundraising methods of the past. Get a copy of the book to understand the basics.
Increase Your Confidence
Our intense one-day workshop will give you the practical tools to redesign and implement a fundraising program that gets results.
Create a High-Capacity Team
Schedule a two-day workshop at your location designed specifically for your organization and to raise the confidence of your entire team.
What makes Lewis Fundraising Different?
Raised millions over 20-year career

Trained thousands of professionals

Twice-certified with CFRE International
Author of best-selling critique of fundraising

Host of The Fundraising Talent Podcast

Creator of The Fundraising Toolbox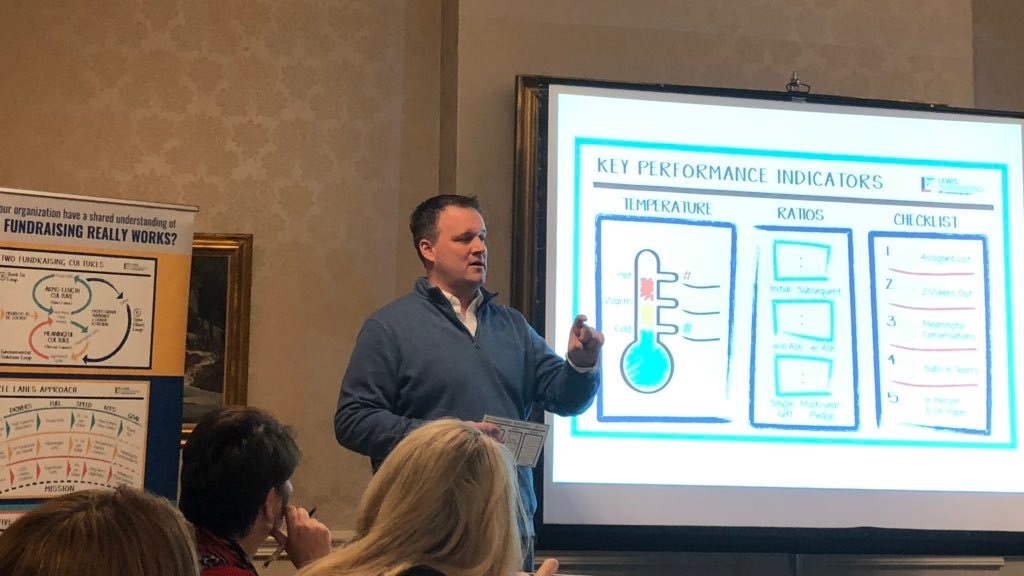 "Jason is clearly on a mission to ensure that organizations have a shared understanding of How Fundraising Really Works."
- Julie Sootin, Executive Director, Association of Development Officers
Your Investment Pays Off
Your organization has too much at stake to ignore this cutting edge training. You risk continued misalignment between your fundraiser and your organization's key leaders and wasting valuable time using trivial practices that produce trivial gifts. Don't lose the best talent in the sector any longer. Our training will align expectations for everyone around the planning table and help you deliver meaningful and signifcant gifts.
"
"Sector leaders should acquiesce to Jason Lewis' brand of disruption and innovation, heed his warnings and courageously consider his counsel."
— Greg Warner, Founder & CEO, MarketSmart
A clear, effective plan for charting your course
Set of practical, universal tools
Key performance indicators for overall program
A strategic, coaching framework
Universal model for a major fundraising initiative
An objective, employee evaluation system
Complementary, signed copy of The War for Fundraising Talent
Complementary set of framework cards
Six CFRE credits towards your initial or recertification application
Create a High-Capacity Team With Our 2-Day Training
Your team needs alignment from the boardroom to the development office. We come directly to you and show you how. After two-days of creating organizational alignment around How Fundraising Really Works, you will have the strategy and team of your dreams. Here's how you get signed up:
Apply for the opportunity to work with us.

Schedule a time for us to spend two days with your team.

Commit your team to How Fundraising Really Works.

Experience a new level of fundraising success.